giveaway
Or, My Conference SWAG Arrived And I Want To Share!
I'm so excited to attend both Comic-Con and Romance Writer's of America's national conference (I can't stop smiling!), I ordered new promotional goodies. If you'd like to receive the pictured loot, send me an email at anna@annaabner.com or leave a comment on my blog and I'll ship a personalized care package to the first 10 responders. Good luck!
Ghosts, Hauntings, & Cheap Books: Sign Up For My Monthly Newsletter Today.
<3 Anna
Or, Your Last Day To Enter To Win!
This month I am giving away five copies of my zombie romance trilogy through GoodReads. Bonus–each paperback will be signed by me!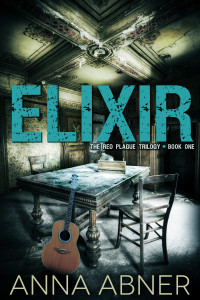 Link to GoodReads.
Back Cover Blurb:
The red plague has devastated the human race, turning billions of people into zombies with red eyes and an insatiable hunger for human flesh. 

The 212R virus sweeps through the population so quickly a possible cure is left to rot. Seventeen-year-old Maya Solomon may be the only survivor who knows where it is. But to reach the lab in Raleigh, North Carolina she will have to outrun the infected boy tracking her every step and cross into a city swarming with monsters.
<3 Anna