Or, Join Me On A Road Trip Up The Eastern Coast To Berks County, PA
In March, I set out with my mom and daughter on a four-day road trip from North Carolina to Pennsylvania to explore historical sites before I move away from the area permanently this summer.
First stop–Berks County, Pennsylvania.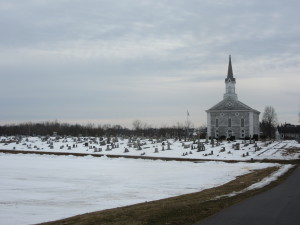 My family settled in the area in the mid-1700s, and I'm lucky enough to be able to visit the actual church they attended, baptized their babies in, and were eventually buried beside.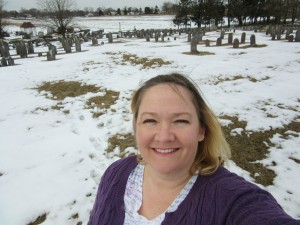 Walking the same ground my 18th century ancestors walked is an exhilarating experience. And what's even better is the land around the church in rural Pennsylvania looks a lot like it did in those days.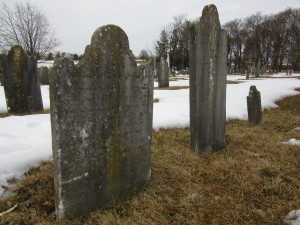 In the ancient graveyard beside the church rest some of my family. The stones are so worn it's impossible to read them, but we know from church records at least two of my male ancestors are buried there, side-by-side. Most likely there are many others, now lost to time.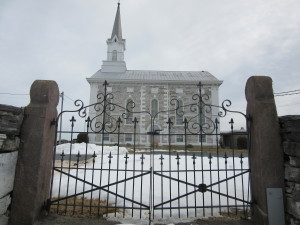 The photo above is of the church as seen through the old cemetery's gates. I love this picture, almost as much as I love the actual place. I'm so glad we got to see it one more time.
Second stop–Chocolate World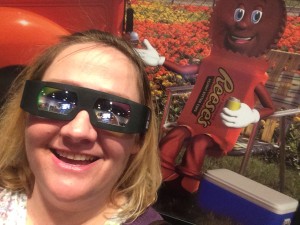 If you know anything about me at all, you know I love chocolate. Naturally, I snuck a trip to Hershey's Chocolate World into our history tour.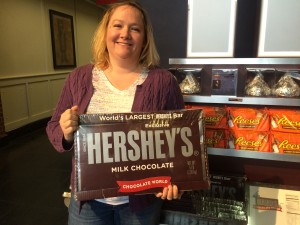 Unfortunately, because it was still winter the theme and water parks were closed, but Chocolate World is open all year round, and I enjoyed every minute of it. Above, I'm holding the (very heavy!) world's largest chocolate bar.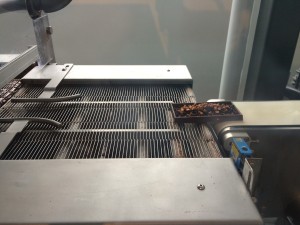 And you can bet I took advantage of the park's Make Your Own Chocolate Bar attraction! Above is my scrumptious candy bar coming out of the conveyer belt.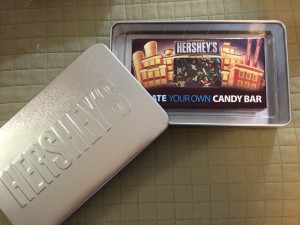 I ended the long day savoring my personalized candy bar while snuggled inside a hotel bed. A very fun (and yummy) day!
Ghosts, Hauntings, & Cheap Books: Sign Up For My Monthly Newsletter Today.
<3 Anna
Leave a Comment