Spellspeaker's Prophecy (Beasts of Vegas #2)

Powerful witches and sexy shifters fight an evil horde of vampires on the Vegas Strip.
Witch on the fritz, Roz Carrera, rescues a shapeshifter from the vampire horde. They'll need all the help they can get to destroy Maksim Volk and his infected army. For good.
Coming 2018


Blooddrinker's Prophecy (Beasts of Vegas #3)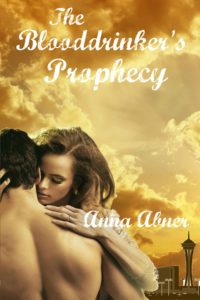 A beaten Maksim Volk must learn to live in a new world. Perhaps his amber-eyed blood slave Violet Russell can help.
Coming 2018


Regency Shifter Series (Working Title)
I'm "shifting" into regency-period London for a new paranormal series.
An unnaturally large wolf lurks in the middle of the road. A wagon is driven into a river. Four locked coffins go missing.
The first is spirited away into the forest.
The second floats off into murky waters.
Another is quickly buried.
But one is opened….
Coming soon.

<3 Anna