Or, Why I Can't Get Les Miserables Out of My Mind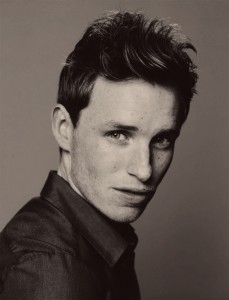 I will admit I have a thing for redheads. When I was younger Eric Stoltz made me all fluttery. I think Prince Harry is way hotter than his brother. And Seth Green's Oz from Buffy the Vampire Slayer starred in many of my adolescent daydreams.
So, when I saw Les Miserables it wasn't Hugh Jackman's scruffy Jean Valjean that grabbed my attention, but Eddie Redmayne's lovesick Marius.
Naturally, I needed to see more of my new crush, which meant discovering heart-breaking little gems like Birdsong and Tess of the D'Urbervilles. It turns out Mr. Redmayne not only sings like an angel, but he's a talented and award-winning actor. Check out his IMDB page for "date night" ideas here.
And don't be surprised when the hero of my upcoming young adult series has shaggy auburn hair and soulful green eyes reminiscent of a certain British actor.
<3 Anna