Or, Read An Excerpt From My Upcoming Paranormal Romance Spell of Shattering (Dark Caster #4)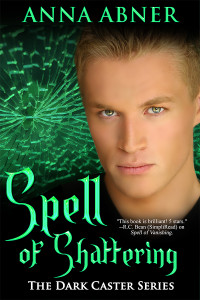 The closer Derek got to North Carolina the worse he felt. On the flight from Juneau to Denver, he started chewing on antacids. By the time his third flight crossed into North Carolina airspace he was downing whiskey sours in pairs.
Spell of Shattering, ms pg 40
<3 Anna
Ghosts, Hauntings, & Cheap Books: Sign Up For My Monthly Newsletter Today.