Or, 5 Readers Will–I Hope–Be Very Happy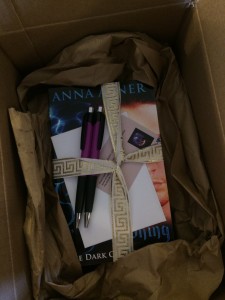 Boxes of autographed copies of the Dark Caster series are on their way to my GoodReads giveaway winners. So, Amy, Deborah, Christina, C., and Mariah, your goodies are on their way! Thanks to everyone who participated.
<3 Anna
Ghosts, Hauntings, & Cheap Books: Sign Up For My Monthly Newsletter Today.