Or, Pre-Order The Final Chapter In The Dark Caster Series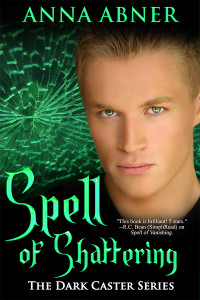 Cover Blurb:
Dive into the heart-pounding final chapter of the Dark Caster series!
If the Chaos Gate opens…
Demons will infest the world.
When the charismatic mayor of Auburn hires junior agent Jessa McAvoy to acquire him a very specific property, she hopes this is her big break. She'll do anything to make her first real estate client happy, but the one favor he asks of her is impossible—convince her former friend Derek Walker to come out of hiding. Doing so will not only bring her into the orbit of dangerous casters, but force her to confront long-buried feelings for her missing friend.
After failing his tasks for the Dark Caster, necromancer Derek Walker is hiding in Alaska from his humiliating defeats as a card-carrying member of an evil dark cabal. But when his old boss begins opening the Chaos Gate, there is nowhere on earth Derek can hide. With no other options, he must return to the last place he wants to go—home.
When Derek Walker joins forces with Jessa and the entire Raleigh coven, the dark cabal's biggest disappointment may be the only thing standing between earth and total destruction.
Ghosts, Hauntings, & Cheap Books: Sign Up For My Monthly Newsletter Today.
<3 Anna