Or, I'm So Grateful
I woke up yesterday to a wonderful surprise. The promotion for Spell of Summoning pushed it to #1 in free ghost stories and #2 in free paranormal witch romances!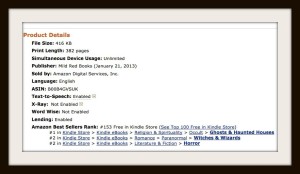 I'm so excited and feeling so blessed. Thank you to everyone who downloaded Spell of Summoning!
Ghosts, Hauntings, & Cheap Books: Sign Up For My Monthly Newsletter Today.
<3 Anna