Or, Beware Of Hitchhikers In North Carolina
Click here to see the original article or keep reading for the full story.
Ghostly Hitchhiker From Guilford County, NC
Written by Joe Borlick, Feb. 2015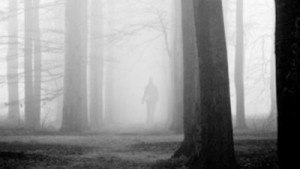 JAMESTOWN, N.C. — The legend of a ghostly hitchhiker who is rumored to have haunted a Guilford County underpass is getting a national audience, according to the High Point Enterprise.
The story of Lydia the hitchhiker was featured on an episode of "Monsters and Mysteries in America" on the Destination America cable channel earlier this week.
Legend has it that Lydia haunts the old U.S. 29-70 underpass in Jamestown. The TV crew was filming in the Triad last August. Several locals were interviewed.
The legend goes a little like this: A man is driving through Jamestown. He sees a young woman near the underpass and asks her if she needs a ride. She gets in and they head to her home in High Point. When they get there, she mysteriously disappears. Worried, the man gets out of his car and goes to a nearby house. An elderly woman answers the door. The driver tells the woman his story and the woman responds by saying her daughter was killed in a wreck near that underpass – and other drivers have told her the same story.
Ghosts, Hauntings, & Cheap Books: Sign Up For My Monthly Newsletter Today.
<3 Anna