Or, Learn More About The Sallie House
Click here to see the original article or scroll down to read the whole story.
Atchison Haunted House up for Sale
Written by St. Joe Channel in Feb. 2016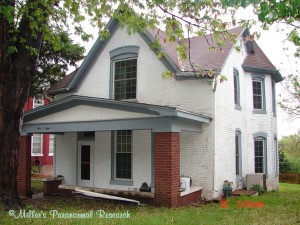 A northeast Kansas house with a spooky reputation is on the market.
Owner Luke Smith listed the Sallie House on Zillow's real estate site for $1 million.
The Atchison, Kansas home at 508 N. 2nd Street has been called one of the most haunted places in the country.
The house gained fame in the early 1990s after the family that lived there had several disturbing encounters, including unexplained scratches on their son.
The family moved out in 1994 and since then, paranormal enthusiasts and curious visitors have explored the inside of the home for themselves.
Ghosts, Hauntings, & Cheap Books: Sign Up For My Monthly Newsletter Today.
<3 Anna