Or, A Great Review For My Latest Dark Caster Novel
You can read the original review here. Or check out the copy below: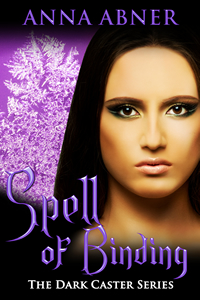 Welcome back to the world of necromancers, witches, spells and a dark caster out to destroy the world complete with a cute love story tied up as a bow on top of the package. The story continues from the first book with Holden and Rebecca where witch Daniela disappears shortly after helping them. It turns out Daniela was abducted by evil casters Carver and Jeff who need her magic for their own selfish needs. The story starts with Daniela and heart throb hero David in captivity at the hands of Carver and Jeff.
David and Daniela do have some kind of romantic history together but it wasn't a good one so you can imagine how awkward it is to realize you are captured with a person you did have such a history with. Out of desperation, David and Daniela do escape with the price that Daniela's powers are bounded and hindered. This puts David in the position to tap into his hidden necromancer abilities which he didn't know he had. In this journey to fight Carver and Jeff's evil clutches all the while saving Cole who is Daniela's friend from going insane from a spell, freeing Daniela's powers, honing David's necromancer skills, setting a troubled teenage girl straight and protecting David's four year old son. With all that being said, you would think they have a lot on their plate.
Despite all that, there is a lot of romantic development between the couple that I really enjoyed. At first they are awkward and tense around each other but you see the growing chemistry show itself more and more. If you thought Holden and Rebecca are steamy, David and Daniela take it up another notch more. Yum! What I really appreciate about the couple is that while it is normal to have emotional or romantic baggage and they both had their fair share of baggage, they worked with each other on it. One of the aspects that I really liked about this story was the whole second chance at love facet. I can say I fell in love with David and Daniela, they are such likeable characters! David and Daniela both possess that selflessness and are always ready to help a friend in need. They are also described as one sexy couple that for some reason they remind me of Channing Tatum and Jenna Dewan-Tatum by the way they are physically described. I love the balance of this book where one facet wasn't skimped whether it was the building love story, the overall story arc of the series, the little cameos of Holden and Rebecca from the first book and the really cool paranormal aspects. There was not a part where I felt like the story dragged but kept me on the edge of my seat the whole time.
I highly recommend the series to a friend and I look forward to more books in the series.
Xtina
<3 Anna