I had my first book signing this week, and I can't wait to tell you all about it…
The generous owners of our local bookshop, Comic Cult HD, invited me to set up a table at their ComicFest event on Saturday. I was so nervous and shaky beforehand, but it turned out amazing. Everyone was so sweet and supportive.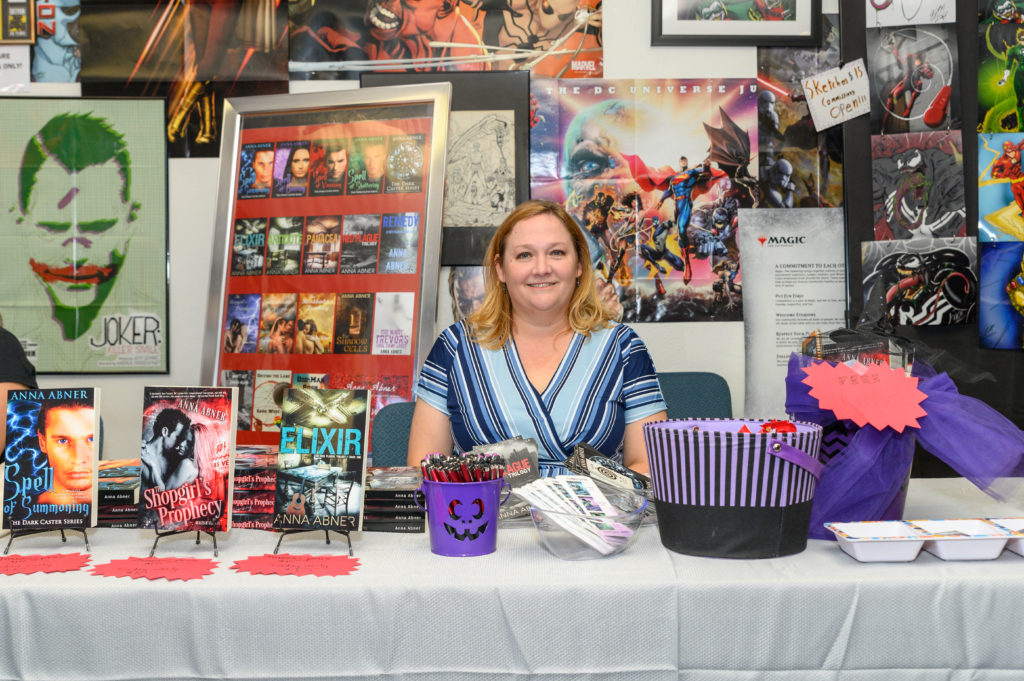 It took weeks to put everything together, but I had my swag all set up–bookmarks, stickers, temporary tattoos, pens, and bookmarks. Plus, I wanted to give something away, so I collected some fun Halloween goodies (plus copies of my books) in a gift basket to raffle off. Now, I just needed some vampire-loving readers to come into the shop. 😉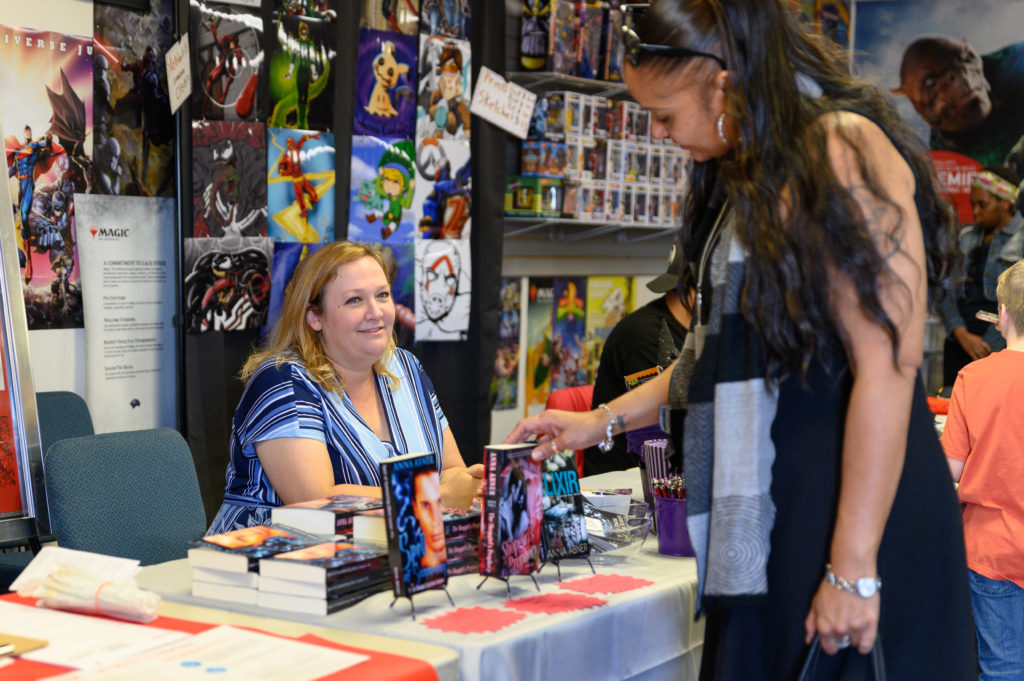 My writer friends–who I adore–came to show their support. Vada browsed the Beasts of Vegas series.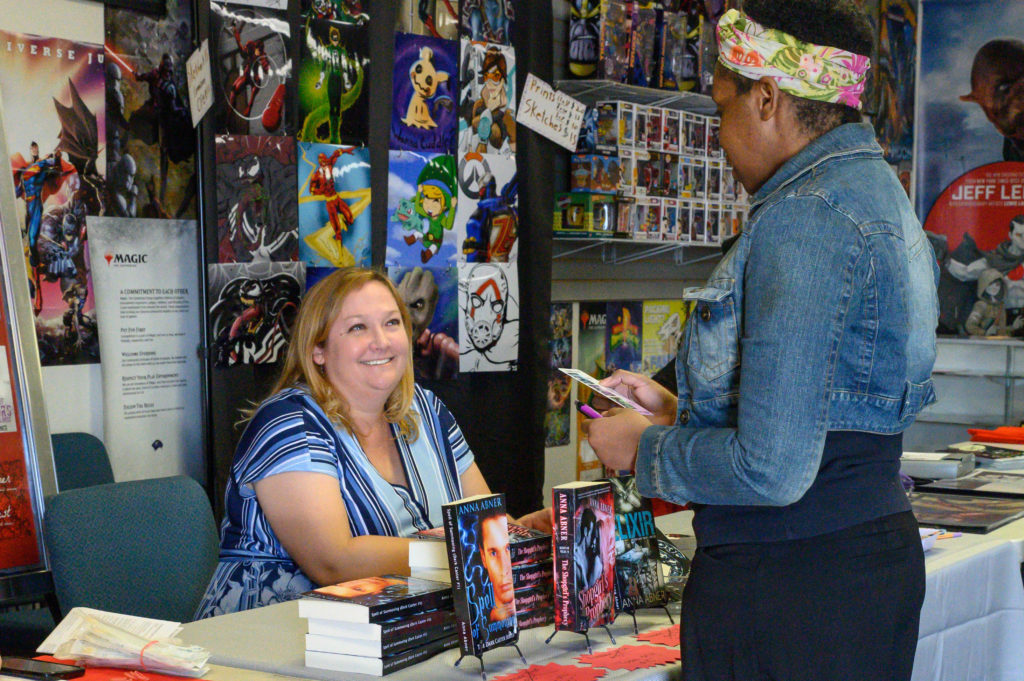 Angela came to make me laugh.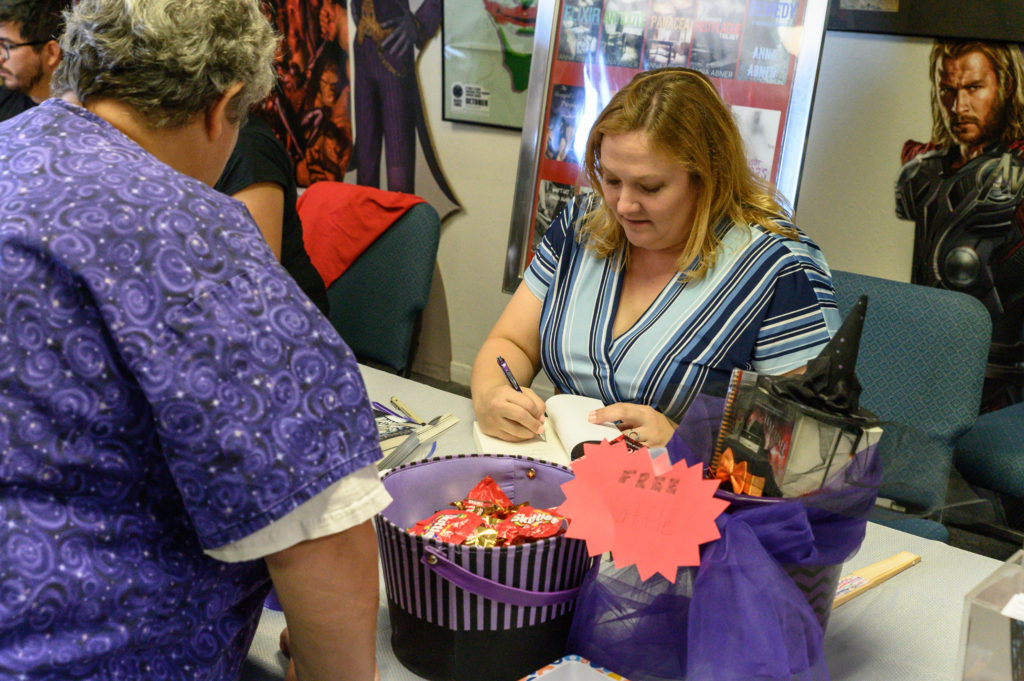 And Patty picked up books for her family. (Don't mind the hunky Thor peering over my shoulder. lol)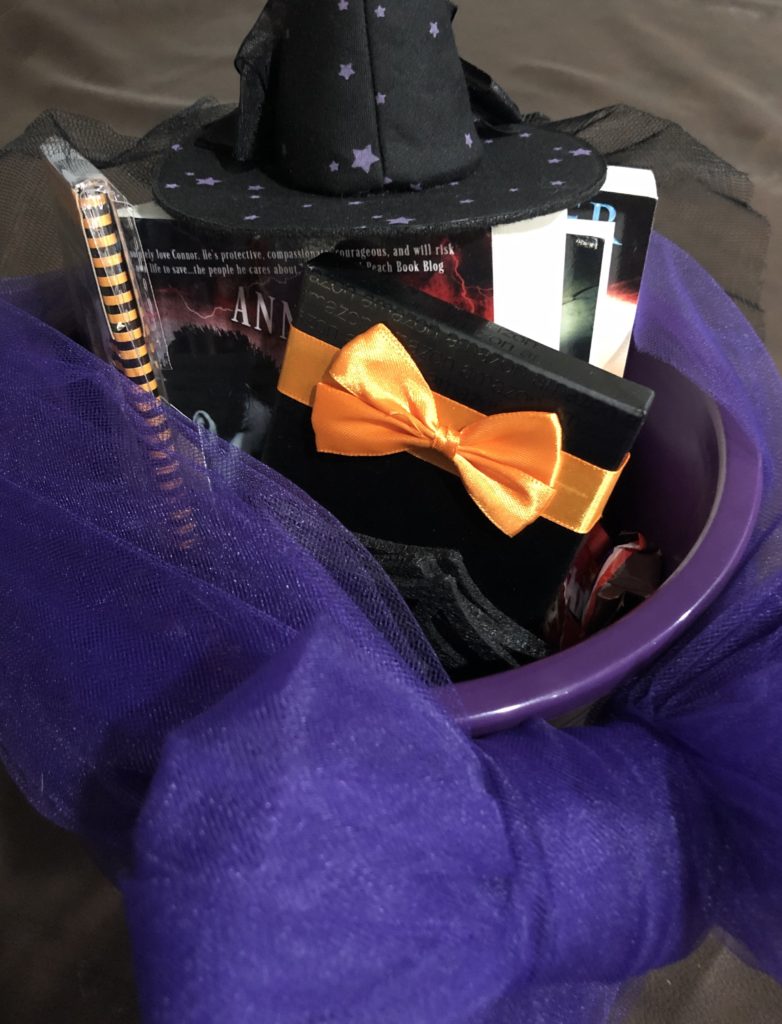 My new friend Ashley won my Halloween-themed gift basket, including 3 of my signed novels and a $25 Amazon gift card (which I hope she spends on loading up her Kindle app).
It was such an amazing experience. I'm glad I didn't talk myself out of it. I really hope everyone who stopped by my table enjoys the books they bought.
<3 Anna
Tortured Vampires, Sexy Shifters, & Cheap Books: Sign Up For My Monthly Newsletter Today.