kindle
Or, Download Your Copy Of The YA Zombie Adventure Today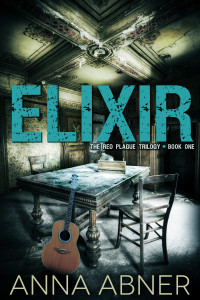 Elixir is free on Amazon from Feb. 25 – Mar. 1!
Back Cover Blurb:
The red plague has devastated the human race, turning billions of people into zombies with red eyes and an insatiable hunger for human flesh.
The 212R virus sweeps through the population so quickly a possible cure is left to rot. Seventeen-year-old Maya Solomon may be the only survivor who knows where it is. But to reach the lab in Raleigh, North Carolina she will have to outrun the infected boy tracking her every step and cross into a city swarming with monsters.
Ghosts, Hauntings, & Cheap Books: Sign Up For My Monthly Newsletter Today.
<3 Anna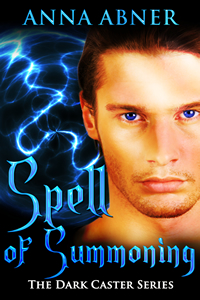 Between Dec. 1, 2014 and January 15, 2015 the first novel in the Dark Caster series is on sale at Amazon for $.99.
Cover Blurb:
Holden Clark walks into Rebecca Powell's life, a tall, blue-eyed stranger who stirs long forgotten desires. But nothing, including this man, is what it seems. A dark necromancer is targeting Becca for a full-blown demonic possession. She is thrust into a world she never knew existed—a world where dark casters create chaos and necromancers talk to the dead.
Holden has no faith in his power. A necromancer, he communicates with the dead, but he has never embraced his gifts. Now, he has no choice. He must stop the dark caster attacking Rebecca, but accepting this mission means he'll be delving into dangerous magics he's never used before.
Under the protection of the damaged and mysterious Holden, Rebecca will question everything …
If you read it, please leave an honest review at Amazon and GoodReads. I would love to hear what you think!
<3 Anna