By Anna Abner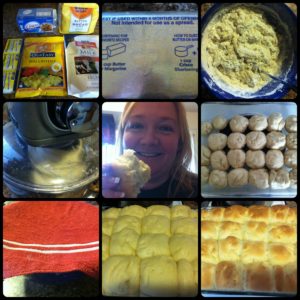 Ingredients
2 tablespoons yeast
2/3 cup dry milk with 2 cups water (or the equivalent to 2 cups milk)
4 tablespoons egg crystals with 6 tablespoons water (or the equivalent to 2 eggs)
1⁄2 cup warm water
8 tablespoons shortening
7 cups flour
6 tablespoons white sugar
2 teaspoons salt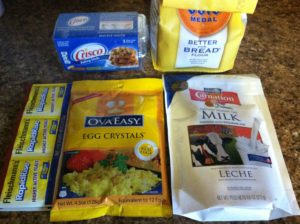 Directions
Step One: Mix wet ingredients in a bowl with a spoon. Add shortening.
Step Two: Slowly add flour and dry ingredients. Mix well.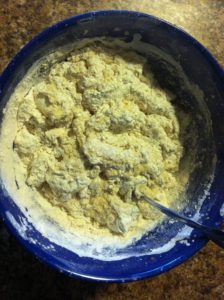 Step Three: Knead dough by hand until mixed and soft. Sprinkle extra flour on hands and counter as you knead.
Step Four: Raise the dough in a bowl (covered with a cloth) at room temperature for one hour.
Step Five: Grease inside of 13×9 glass baking dish with shortening.
Step Six: Knead dough again by hand until soft.
Step Seven: Separate dough into about 16 balls and roll smooth by hand, arranging them in greased dish.
Step Eight: Raise the dough in the dish (covered with a cloth) for another hour at room temperature.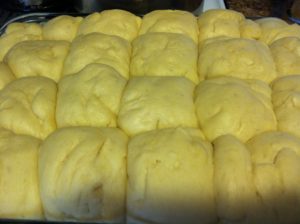 Step Nine: Bake at 350 degrees for 20-25 minutes.
Can be eaten warm or cold. Wrap them up and stuff them into your backpack before you set out on the open road to find other survivors.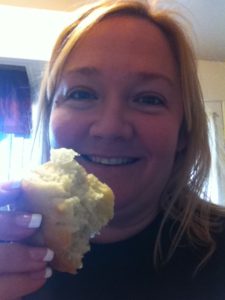 When I was writing the Red Plague Series I wanted the survivors to make a food item that was both a little unusual but also reminiscent of home. This is a family recipe that can be found in a 1977 church cookbook of recipes handed down for generations.
<3 Anna