Or, Are You Brave Enough To Step Foot In One Of These Haunted Places?
Visit the original article here. Or continue reading below for the full story.
Are You Brave Enough To Step Foot In The 5 Most Haunted Places In India?
Written by baskhar.com in Dec. 2014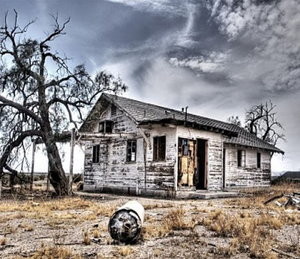 A few questions are better off unanswered, like do ghosts exist. Is there a parallel world? What if someone watches you while you sleep? A calling from the paranormal, we bring to you some of India's most spooky places.
If you wish to seek answers from the unseen, be their guests.
Bhangarh Alwar, Rajasthan:
Bhangarh located between Jaipur and Delhi in Rajasthan, is not just known as the most haunted place in India but also popular across the world for its paranormal activity.
This place has a 'no entry after dark' sign put up by the Archaeological Survey of India.
Ramoji Film Studio, Hyderabad:
Ramoji Film Studio was built on the war grounds of Nizams and locals believe that ghosts of dead soldiers haunt the place.
Golconda Fort, Hyderabad:
Rumors say that the souls of various Qutub Shah rulers still roam in the Golconda Fort, many have claimed hearing strange sounds from the ancient palaces at night.
The Taj Mahal Palace Hotel, Mumbai:
Many still believe that the chief engineer of The Taj Mahal Palace Hotel, W. A. Chambers, killed himself after discovering that it was built in the reverse direction.
Many claim that they have seen a spirit floating in the corridors, which resembles the engineer himself.
The Savoy, Mussoorie:
This holiday hotel dates back to 1902. It is said that the corridors of this hotel are haunted by the ghost of Lady Garnet Orme, who was found dead in mysterious circumstances.
Ghosts, Hauntings, & Cheap Books: Sign Up For My Monthly Newsletter Today.
<3 Anna