Fully Renovated–and Possibly Haunted–Hollywood Hills Home Asks $2.1 Million
Written by Elijah Chiland
You can read the full article below or click here for the original post.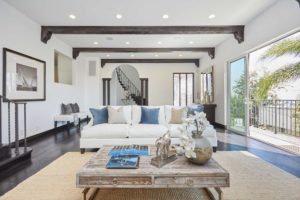 When last we saw this 1925 Spanish-style residence in the Hollywood Hills, it was being sold in a state of significant disrepair—so much so that we wondered at the time if it could find a new owner willing to commit the time and expense necessary to restore it to its former glory.
Well, we're pleased to say that four years later, the house is still standing—though the interior is barely recognizable. The current owner has thoroughly remodeled the place, leaving a few vintage windows and a handsome beamed ceiling in the living room as reminders of what once was.
Speaking of what once was, we should mention the house may be haunted.
Various reports of ghostly apparitions spotted at the residence throughout the years can be found in a few dark corners of the internet, and parapsychologist Barry Taff tells a documentary crew that he was once pelted with pennies that mysteriously fell from the ceiling when he visited the house in the 1970s.
 Outfitted with plenty of wide windows that give the place a light and airy feel, it doesn't look very haunted in listing photos, but one never can tell.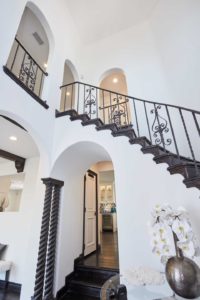 The house has four bedrooms and four bathrooms. Features include a fully renovated kitchen, fireplaces in the living room and office, three separate bedroom suites, and a tall entryway with an elegant, winding master stairwell.
The home sits on a 5,970-square-foot lot and includes numerous patios and decks that provide excellent views around the surrounding hills. It last sold in 2013 for just $700,000. Now, it's listed for $2.095 million.
Ghosts, Hauntings, & Cheap Books: Sign Up For My Monthly Newsletter Today.
<3 Anna