Or, My Personal Half-Way Point

I've been lucky this year. My NaNoWriMo journey is going smoothly. The first couple days, I have to admit, were tough. It took a while to get a rhythm. I couldn't squeeze in the time, couldn't think what to write. The story came only in stuttered bits. But by the third day I had the first half of Beasts of Vegas #3 plotted and had figured out how to write for thirty minutes before work and thirty minutes after. I found my stride.
Now, on day 14 I'm past the 28,ooo word mark! I'm really excited to finish this story and share it with you all soon. Finally, Maksim Volk gets his own story. If you want to see how the Beasts of Vegas begins, click for the print and kindle versions on Amazon.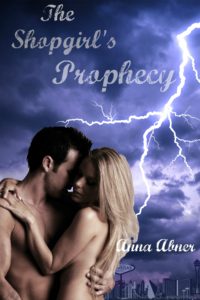 How is your NaNoWriMo journey going? Let me know how it's been for you. 🙂 And good luck!
Ghosts, Hauntings, & Cheap Books: Sign Up For My Monthly Newsletter Today.
<3 Anna