Or, Check Out The Interview Right Here Sep. 16!
Katherine is a rising star on Wattpad, a popular new story sharing site. Look for the exclusive Q&A about her Wattpad experience on Monday, Sep. 16.
Until then, read her bio below and visit her online at www.facebook.com/AuthorKatherineGanzel and @misskitty64.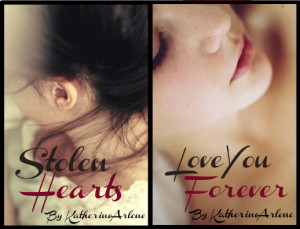 Author Bio:
Katherine Ganzel is a married mother of two who found herself with too much time on her hands when her children reached their late teens.  Looking for something to do, she began writing a love story based on an idea she'd had since she was a teenager.  Twenty months later, she is completing the sequel to that story.  Her books, Stolen Hearts and Love You Forever, have been posted on Wattpad.com, a free reading and writing website, under the user name KatherineArlene.  The chapters of both books have been read over 1,000,000 times combined.  She currently resides in Ann Arbor, Michigan with her husband, two daughters, three cats and two dogs.
<3 Anna